Ryosuke Morisada
Profile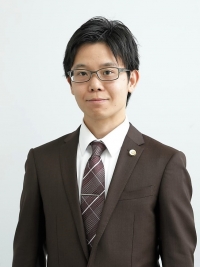 Faculty of Law, Osaka City University (LL.B.)
Kyoto University Law School (J.D.)
Admitted to Japanese Bar Association 2015



Message
I usually work on traffic accidents, property insurance, consumer troubles and criminal cases, but I would like to work aggressively in other areas to broader my experience.
I participate in the area of consumer problems in many ways, such as private client consultation, activities as a defense counsel and in cases in which the Kyoto Consumer's Contract Network files lawsuits.
My hobby is reading books. People who are narrow-minded can't expand their world, and this is true not only in the legal business but also in all kinds of business and industries. Studying law day by day and obtaining complete knowledge in this area is a basic demand as a specialist, but I keep in mind that the most important thing is not only acquiring knowledge, but also widening my perspective.